Laura Crow
Professor Emerita of Costume History, Costume Design & Technology and former Head of Design
(860) 617-5215
laura.crow@uconn.edu
Laura Crow has designed theatre costumes in New York on Broadway and Off-Broadway - as resident designer for The Circle Repertory Theatre for 13 years – in London's West End and as resident designer for Greenwich Theatre, in France, Germany, Spain, Italy, former Yugoslavia, Japan, South Korea, China and for most of the Regional Theatres in the United States.  Among her awards are the Drama Desk, OBIE, American Theatre Wing, and Villager – New York Broadway & Off-Broadway - Joseph Jefferson in Chicago - Bay Area Critics, the Backstage West Garland Award, three LA Drama-Logue awards – LA & San Francisco - and four ZONIs - Phoenix.  Her work has been selected five times for the United States Theatre Design exhibition at the Prague Quadrennial and she was included in the Lincoln Center exhibition Curtains Up: 100 Years of Women Designers, featuring 100 designers for live performance for the past century. More recently her work was chosen for The World Stage Design Exhibition in Cardiff, Wales, and Costume Design at the Turn of the Century: 1990 – 2015 in Moscow, Russia touring to Beijing, China in July & August 2016.
Trained as a costume historian at the prestigious Courtauld Institute at the University of London, England, Crow is an Emeritus Professor of costume history, design, and technology.  As a Fulbright Senior Scholar to the Philippines to research festival costume, Crow continued her lifelong research on carnival costume and festival dress.  Subsequently, she has authored two chapters in Masquerade: Essays on Tradition and Innovation Worldwide, published by McFarland & Company, Inc. As Curator for the UCONN Historical  Costume & Textile Collection, recent exhibitions have focused on regional interests - Women of New England: Dress From the Industrial Age 1850 – 1900, Civil War Women in New England, Princess for a Day: Wedding Gowns from 1860 – 1960, and Beatrice Fox Auerbach: The Woman, Her World and Her Wardrobe about the president and CEO of G. Fox Department Store, Hartford. The Auerbach exhibit will reopen from January until June of 2016 at the Connecticut Historical Society in Hartford. The next exhibition The Eighties: Glitter and Glam Rock is set to open in the summer of 2016 at the Art Gallery in the Jorgensen Center for the Arts.

Carlton Molette
Professor Emeritus, Dramatic Arts and Africana Studies
Carlton Molette served as Professor of Theatre Studies and Africana Studies.  He has had a distinguished career as a playwright and as a scholar of Afrocentric theatre. Together with his playwriting collaborator Barbara Molette, he has produced an influential body of work, including the musical Doctor B. S. Black (1969); Rosalee Pritchett (1970); Booji (1971); Fortunes of the Moor (1995), a sequel to Shakespeare's Othello; and Prudence (2007). Their plays have been produced by theatre companies and festivals nationally and internationally, including The Negro Ensemble Company and the Frank Silvera Writers' Workshop in New York, ETA in Chicago, The Free Southern Theatre in New Orleans, the Atlanta Black Theatre Festival, the National Black Theatre Festival, and the Black Theatre Network.
Professor Molette has been a leader in national professional organizations. He is a founding member of the American Theatre Association's Black Theatre Program and the Black Theatre Network, and past president of the National Conference on African American Theatre. He has also been a national leader in creating African-American Studies curricula in higher education.
Prior to joining the faculty at UConn, Professor Molette served as the founding dean of the School of Communications at Texas Southern University, the dean of the College of Arts and Sciences at Lincoln University, and vice president for Academic Affairs at Coppin State University. He has also served on the faculties of Spelman College, Atlanta University, Howard University, and Florida A & M University.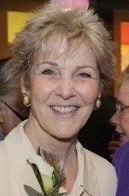 Karen Ryker
Professor Emerita of Voice and Acting (2015)
karen.ryker@uconn.edu 
Karen S. Ryker - Professor Emeritus (2015) Department of Dramatic Arts, University of Connecticut.   Professor of Voice and Acting 2002-2014.  Fulbright Scholar and guest director of The Magic Flute in Dublin, Ireland.  Special Achievement Award and several School of Fine Arts and University grants.  Formerly Head of Graduate Acting Program at University of Wisconsin-Madison (1991-2001). UW Chancellor's Award for Distinguished Teaching; co-founded ClassAct, an L&S Dean's Margin of Excellence program.  The artistic activity involved voice/speech/dialect coaching for theatrical productions including Connecticut Repertory Theatre, Berkshire Theatre Festival, Illinois Shakespeare Festival, American Players Theatre, Madison Repertory Theatre, Shakespeare and Company, University of Wisconsin-Madison.  Acting and Directing credits included venues in Connecticut, Massachusetts, New York, Texas, Wisconsin. Research activity involved the production of vocally violent sounds for the stage.  Publication activity included refereed articles in The Journal of Voice and in the Voice and Speech Review.   Current Creative/Research Activity involves direction and production of an audiobook, Don't Think It Hasn't Been Fun: The Story of the Burke Family Singers.  Member of Actors Equity Association and The Voice and Speech Trainers Association.  Former service to VASTA includes Associate Editor of the Voice and Speech Review (2 journals), Board Member of VASTA.  Also taught at Clarke College, the University of Texas, St. Edward's University, Notre Dame University.