The Master of Fine Arts degree in Scenic Design aims to give extensive practical training to students who already have basic scenic design skills. Students will be trained in aesthetics, design and research techniques, drafting (hand and CAD), perspective studies, model making, sketching, scene painting, theatre history/dramatic literature, Costume and Lighting Design as well as business skills required for survival in the professional theatre world.
This program includes many production-design assignments at the CRT as well as on-the-job training with professional technicians in other areas of design, puppetry arts and production crafts. Most students in this program create the principal scenic design for as many as three fully mounted Studio Works and Main Stage CRT productions during their three years of residency. One CRT production design during the third year will serve as the basis of the student's MFA project. Because all of our faculty designers (scenic, costume and lighting) work professionally in prestigious regional theatre venues as well as Off- and On-Broadway, outstanding graduate students have the opportunity to assist in support work on these projects, gaining experience in a variety of venues and establishing invaluable contacts within the professional design world. The department also encourages graduate students (often with financial support) to attend and participate actively in such organizations as USITT and Young Designers' Forum as another bridge into the professional world.
Technological Requirements: All Design/Tech MFA students must have a laptop that meet the department's minimum requirements. Requirements can be seen here.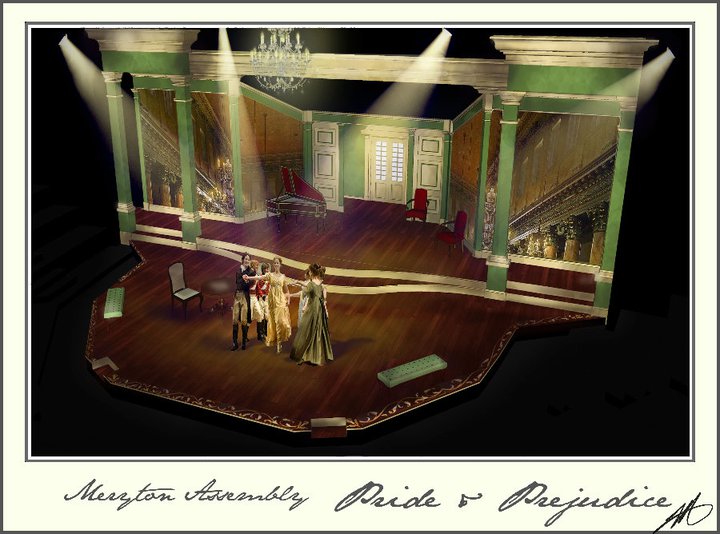 COURSE OF STUDY
A minimum of three years of full-term resident graduate study is required.
A minimum of 60 graduate credits is required.
All M.F.A. students follow The Graduate School's "Plan B" (no thesis), however a specially assigned "MFA Project" involving a Mainstage CRT production is required during the final year.
The following is a list of required and recommended Dramatic Arts courses you will take in order to complete your MFA in Scenic Design:
All of the Following Couses are Required:
DRAM 5301 Scenic Design-Single Set Plays
DRAM 5302 Scenic Design-Multi-Set Plays
DRAM 5303 Scenic Design-Non-Proscenium Stages
DRAM 5304 Scenic Design-Musical, Opera and Ballet
DRAM 5305 Studies in Scene Design-3D Computer Modeling and Rendering
DRAM 5201 Production Drafting
DRAM 5312 Studies in Scenic Design: Perspective Drawing and the Pencil Sketch
DRAM 5313 Studies in Scenic Design: Rendering with Watercolor
DRAM 5314 Studies in Scenic Design: Model building Techniques
DRAM 5212 Scenic Design-Rendering with Photoshop
DRAM 5320 Scene Painting
DRAM 5400 Advanced Costume Design Lecture
DRAM 5510 Studies in Lighting Design
DRAM 5603 Studies in Puppetry
DRAM 5131 Studies in Theatre History
DRAM 5130 Introduction to Graduate Studies in Stage Design
DA 5375 Field Studies Internship
DA 5392 Independent Study
DA 5396 MFA Project
DA 5397 Investigation of Special Topics in Scene Design
DA 5477 Practicum in Scenic Design
DA 5395 SEMINAR in Scenic Design
Electives from the Following List to Equal a Minumum of 60 Total Credits
DRAM 308 Lighting Design (variety of topics)
DRAM 313 Costume Design (variety of topics)
DRAM 315 Studies in Costume Design: (various topics)
DRAM 321 Computer Application (PC CAD)
DRAM 351 Puppetry Arts (variety of topics)
DRAM 397 Investigation of Special Topics: History of Costume