Admissions to the School of Fine Arts as a BFA in Puppet Arts Major is a two-step process involving both an audition/portfolio review as well as the submission of University application through the Common Application. The Common Application can be obtained from the University of Connecticut Undergraduate Admissions Office.
Application Deadlines are as follows:
Priority Freshman Application:
December 1st, 2021 – Deadline for Merit Scholarship & Honors Consideration
Freshman Application:
January 15th, 2022 – University Application/Common Application
It is best to submit your University application before coming to an audition/interview. Admission decisions to the University will not be made until Undergraduate Admissions receives results of your audition/interview.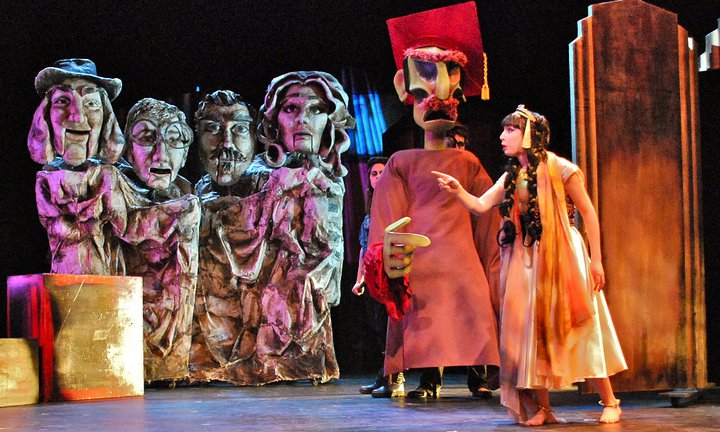 PUPPET ARTS
BFA in Puppet Arts Audition and Interview Process:
Audition Dates for the Fall Class of 2022:
BFA: December 4 and January 9, 2022
MA/MFA: January 9 and January 29, 2022
To confirm an audition time please contact Professor Roccoberton at:
The audition process includes:
*A prepared 3-5 minute presentation in any discipline of strength for the applicant, which demonstrates that individual's creativity
*An improvised presentation with objects provided by the audition committee and a presentation of past work through a portfolio and interview.
We anticipate that for Fall 2022 entry, all auditions will be virtual. (Although it is possible to enter the university in the Spring Semester, it is not recommended for Puppet Arts Majors as many of the required theatre courses are offered in two semester cycles.)